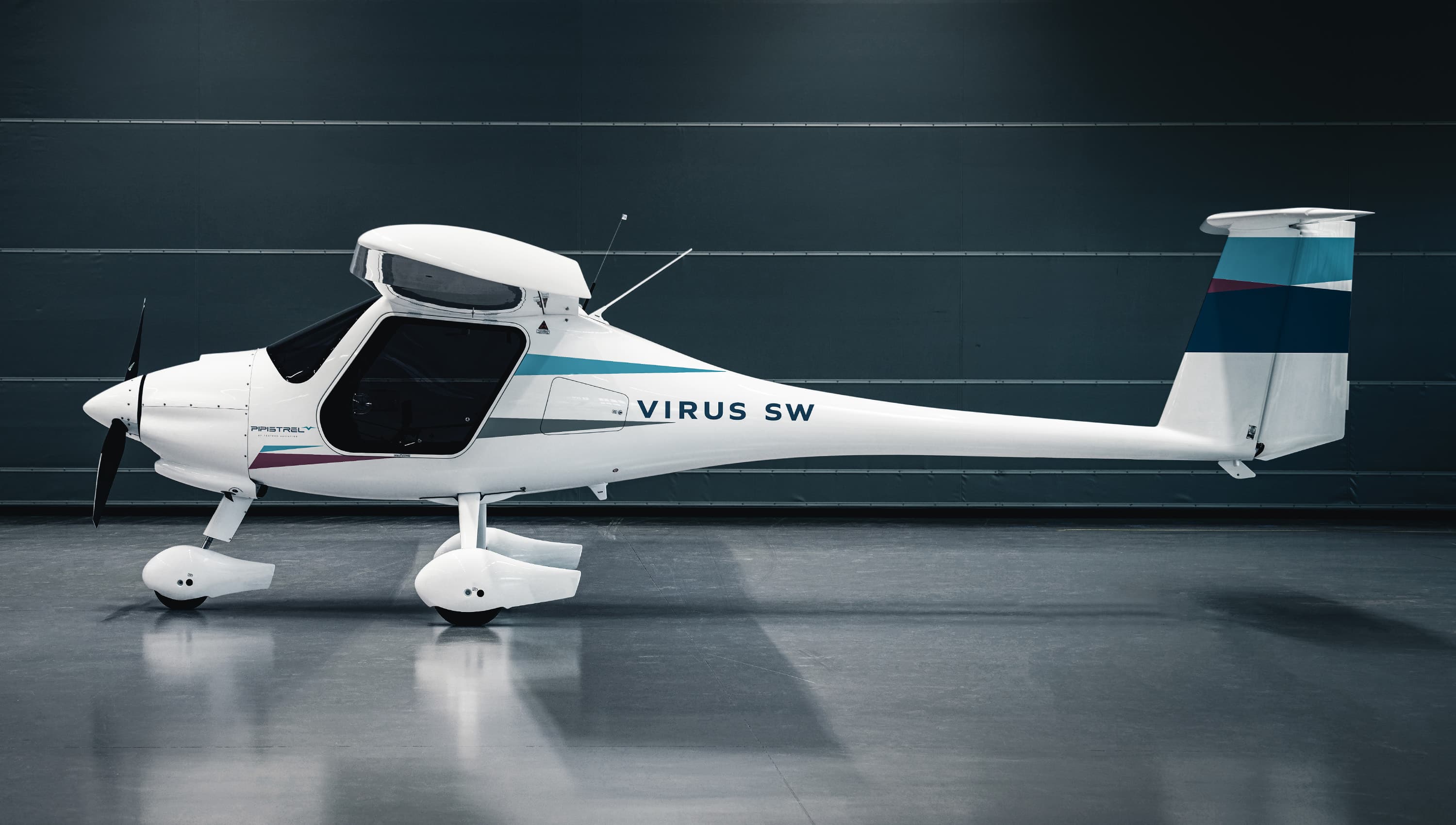 The Virus SW is an exceptional aircraft holding multiple records from round the world flights to NASA challenge winners. The Virus SW's strengths lie in its ability to fly at altitudes of 15,000ft and takeoff and land from short runways. Fully customizable with a range of powerplants and equipment options the Virus SW is the ideal aircraft for fast cross country flying, surveillance missions and advanced operations.
With more than 1,000 in operation around the world with private owners, aviation professionals, training organisations and in special mission applications the Virus SW is truly Pipistrel's most versatile aircraft.
Available with multiple engine choice from the 80hp Rotax 912 through to the 115hp turbocharged Rotax 914 series the Virus SW combines pure speed with unprecedented fuel economy. A host of avionics options allow for a fully customised cockpit experience including an IFR rated glass cockpit with GPS and integrated autopilot.
Thanks to its superior aerodynamic efficiency, state of the art composite material construction and lowest fuel consumption it its category, the Virus SW can cruise at upto 150kts and has a range of nearly 900nm. With a comfortable and quiet cabin full of high quality features such as handmade leather and a reinforced Kevlar cockpit the Virus SW really is a customer favourite.
LSA certified and fully approved for Day/Night VFR operations with benign stall characteristics and safety built as standard.
Ballistic Parachute recovery system as standard
High turbulence penetration speed allowing high speed cruise even in turbulence • Kevlar-reinforced safety cabin and state-of-the-art composite materials to withstand the toughest of environments.
Proven track record training thousands of pilots across the world with a strong robust design.
Uncompromised performance – An airplane with no compromises and with record-breaking achievements: from several flights around-the-world to NASA challenge victories.
Flexibility in Engine Choice – Flexibility of different engines and propellers for different needs
Fully Customizable Aircraft – A fully customisable aircraft for your wishes and need
Technical Data Pipistrel Virus SW