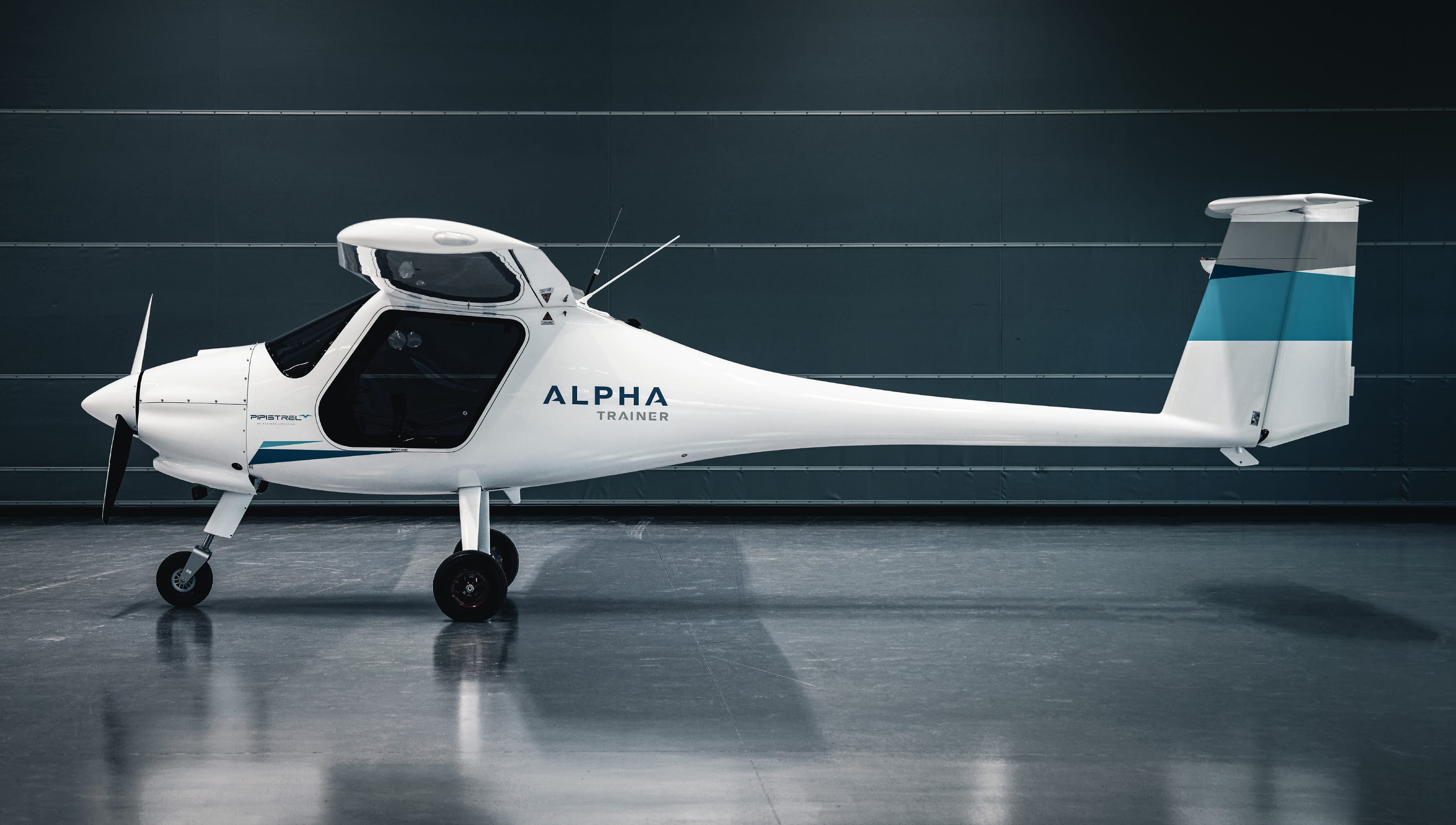 The Smart Training Choice
The Alpha Trainer combines performance and efficiency making it the perfect flight training aircraft. Through modern aerodynamic design and high-tech manufacturing, the Alpha Trainer provides superb performance and flight characteristics with low operating costs thanks to its fuel-efficiencies. Built by design the Alpha Trainer comes equipped with all the essential features expected for flight training including a strong durable undercarriage, and gentle flight characteristics. Suitable for entry level flight training and experienced aviators the Alpha Trainer offers a quiet, comfortable cabin with easy access and is a comfortable learning environment for students. Operated throughout the world in some of the harshest conditions the Alpha Trainer is a trusted and proven trainer backed by Pipistrel's service and support network.
Innovation & Sustainability
Innovation and sustainability is core to Pipistrel's DNA. The Alpha Trainer's design was influenced with this in mind providing fuel-efficient aerodynamic performance while minimizing the environmental impact on flight.
LSA certified and fully approved for Day/Night VFR operations with benign stall characteristics and safety built as standard.
Equipped with a Ballistic parachute rescue system offering peace of mind.
Proven track record training thousands of pilots across the world with a strong robust design.
Low cost to purchase and operate, the Alpha Trainer is the perfect compromise between performance and price.
Simple design with low maintenance costs backed by Pipistrel's Global distribution network for sales and service worldwide.
Built by design to provide value for flight schools making flight training more accessible to all.
Technical Data Pipistrel Alpha Trainer