Backed by more than 30 years of aircraft innovation, Panthera is the culmination of our knowledge and expertise designing efficient aircraft. The Panthera offers the most exciting flying experience that a four seat aircraft can offer. Revel in every thrilling climb, turn and decent. With a centrally positioned stick, the Panthera puts control where it naturally should be for the Ultimate hands-on flying experience. The Panthera's exceptional performance is matched by its safety features making it the ultimate four seat tourer.
Gull-wing doors provide easy access to the cockpit and cabin and with a comfortable, ergonomically stylish four place interior you will feel right at home. Finished with high quality handcrafted leather, LED lighting throughout and virtually unobstructed views forward, above and to the side, Panthera is not just fast but comfortable.
Pipistrel are shaping the future of flight with cutting edge efficient aircraft. Panthera is designed with advanced fluid dynamics software and its sleek looks come from our design philosophy to reduce drag and lower fuel consumption. Thanks to advanced technology and design, Panthera is lightweight and powered by the Lycoming IO-540.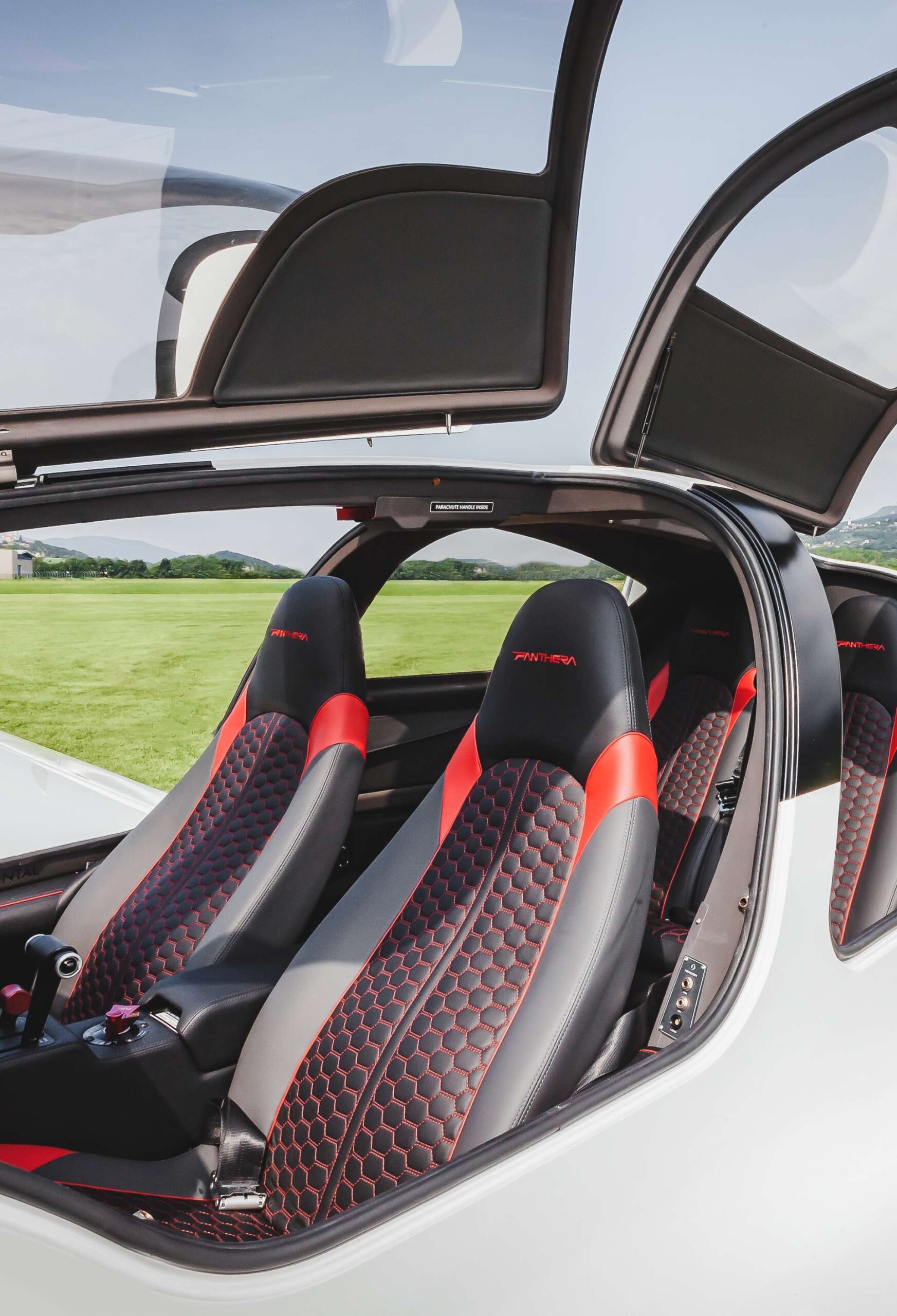 Perfectly designed four seater optimised for performance while reducing its environmental footprint. At your fingertips the Garmin avionics provides superior situational awareness and a proven advanced flight deck.
More speed, less power. Cruise at nearly 200kts in comfort with a range of over 1,000nm. Panthera gets you to your destination fast, with low operating and maintenance costs.
Safety comes as standard with exceptional flight handling characteristics, integral roll bar protection and built in energy absorption zones, matched with a full airframe parachute rescue system.
Technical Data Pipistrel Panthera